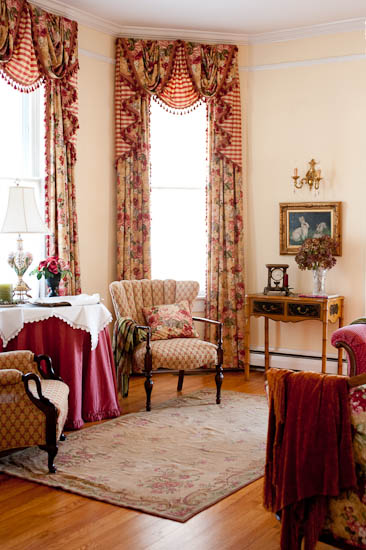 The Elizabeth Leigh Inn offers four spacious suites each providing king sized beds private baths, sitting areas, and firpelaces. Each room is uniquely decorated with an English cottage / country French flair. Our four rooms are named:
Rates
— $275 Per Night
Reservations
To check our current availability, please Click Here.
Check In
Normal check-in hours are between 4:00pm and 8:00pm. If you need to check in outside of these hours, please contact Cindy or Mike so arrangements may be made.
Cancellation Policy
Your reservation is guaranteed by your credit card. A deposit of one nights stay is required. Your deposit will be refunded if cancellation occurs 2 weeks prior to arrival date, minus $25.00 cancellation fee.